(Also, see
here
the work created as a result of this visit.)
This week I went to Liverpool to create a new range of cufflinks which will to follow tradition will be called "Iconic Liverpool". I haven't been to Liverpool for over twenty years and so I had no real feelings about the city one way or the other. Like many of the industrial towns and cities of the north, Liverpool has been struggling to redefine itself and create employment for the out of work dockers and ship builders that now find their skills are no longer needed. The dock area has been redeveloped and is quite smart, and there are all the usual shops in the new Liverpool One shopping area. And there seem to be cranes and building sites all over the place! But Liverpool does have a bit of a shabby down at heel feel to it which is endearing. It's not a posh place in any way, and how lovely is that. People are friendly and open, and the city is wonderfully compact. I never needed to take any form of transport and on a day when it rained in London but stayed dry in the north west, I was able to stroll round the city snapping the sights and thoroughly enjoying myself.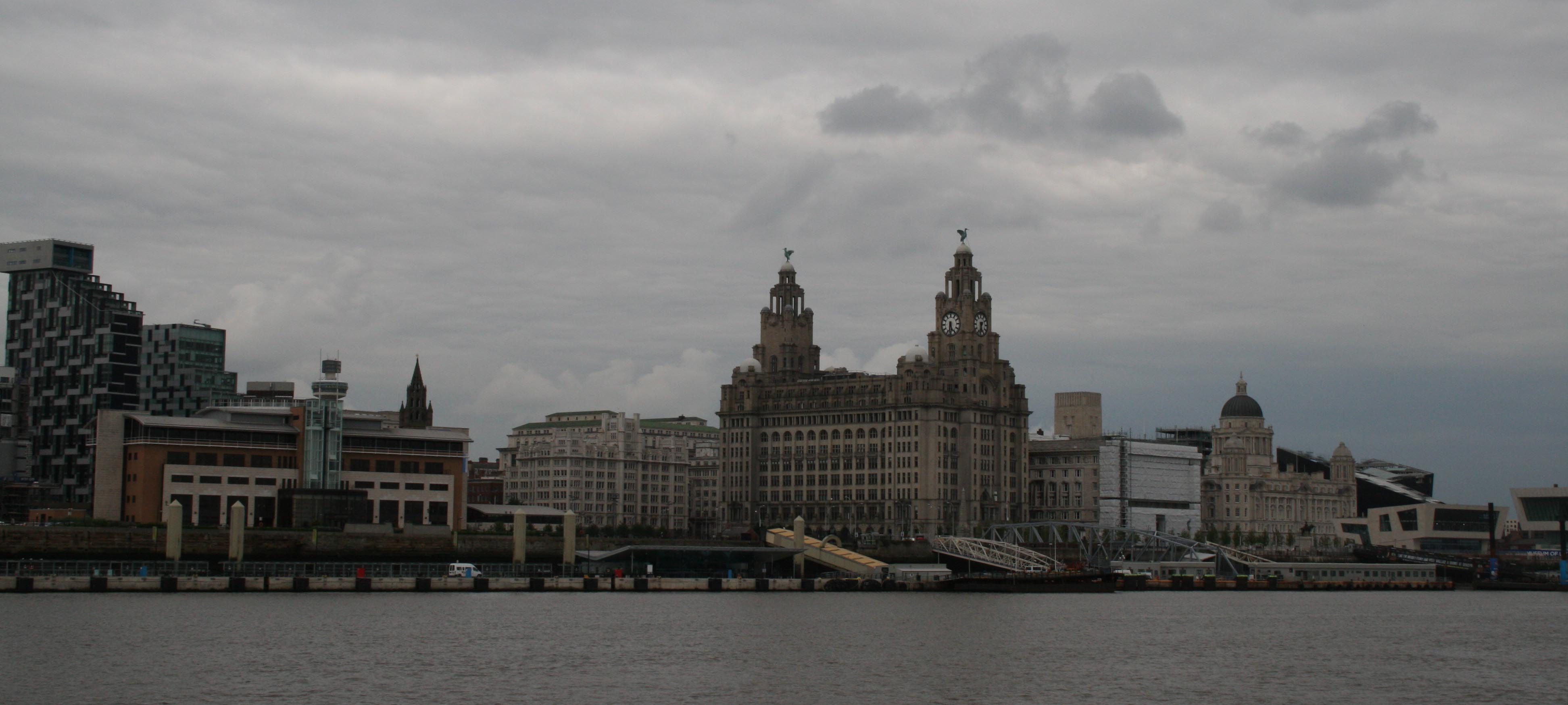 I went inside both cathedrals but it was the Catholic one that filled me with serenity with its huge open space. It's wonderfully understated in its design with minimal decoration and sparingly used but lovely stained glass. It is one of the few things I remembered from my visit twenty years before when it had the same profound effect on me. I spent a goodly while there and then floated out on a cloud of peaceful wellbeing...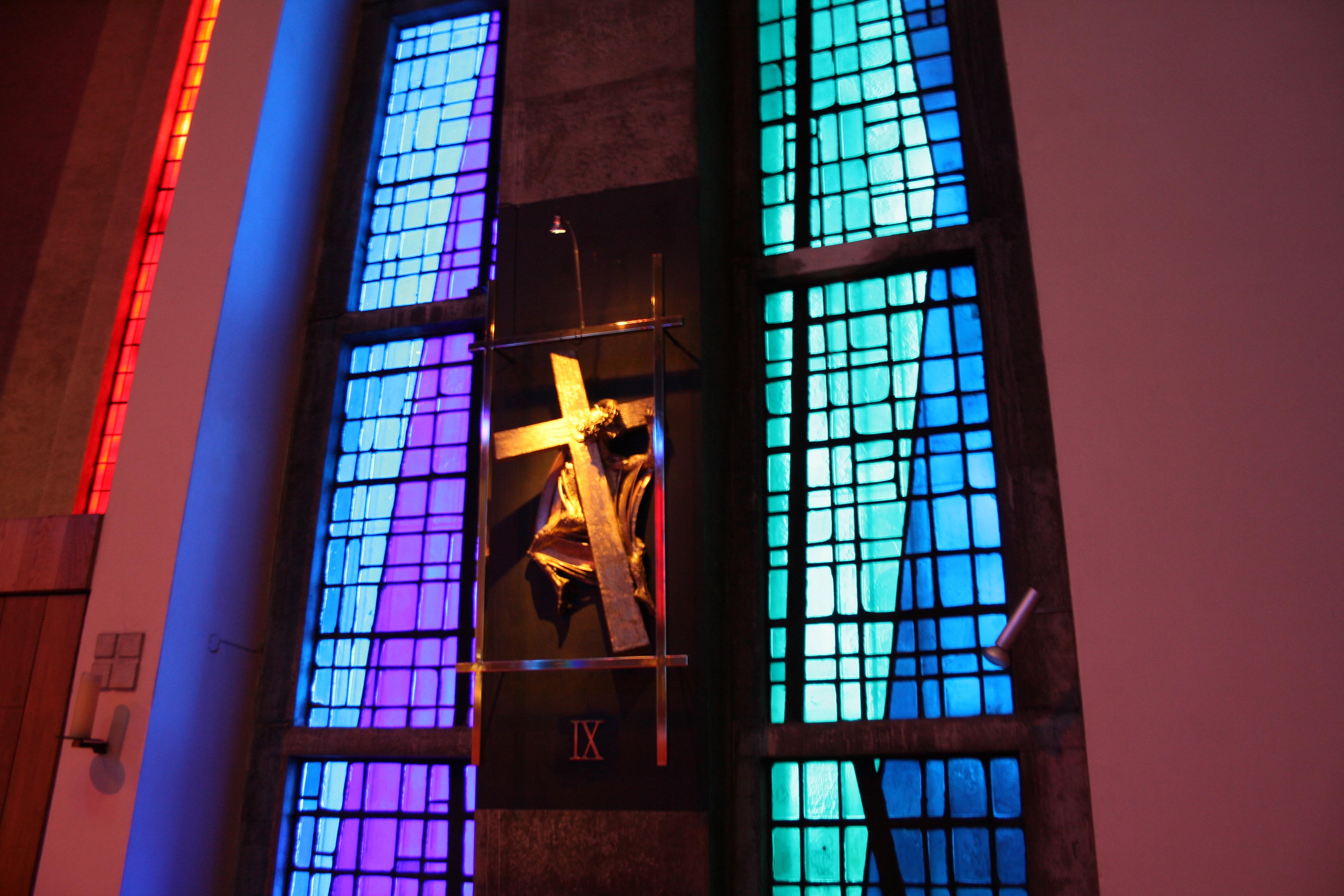 Not too far from there I had an equally interesting but very different experience. I visited "The Phil" as The Philharmonic pub is affectionately known – to see the urinals! And yes they really are worth seeing! The whole pub is hugely ornate and decorated with ceramic tiles and mosaic but the grandest thing of all is the marble urinals in the gents – they are just glorious!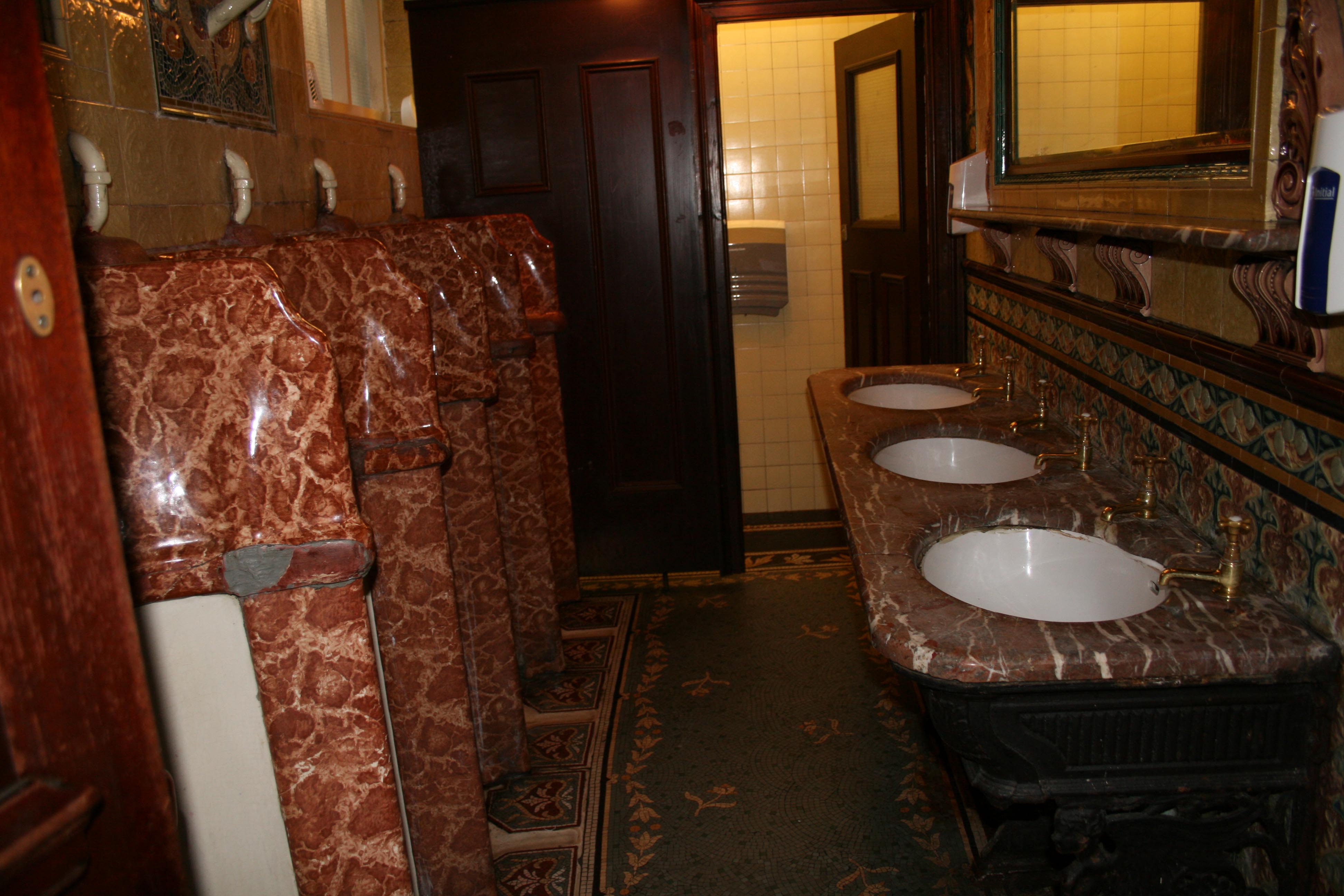 Down by Lime Street station there are several grand Victorian buildings from the city's heyday, and unfortunately I didn't have time to check out the Walker Gallery, but somehow these aren't for me of that much interest. My pleasure came just from the feel of the place, the ordinariness of it - and they do have one hell of an accent – which it is very tempting to imitate, probably not a good idea!
The Bluecoat was interesting, and it was nice to see so much work in the shop by people I know – including many Cockpitters. The trip on the ferry was bracing and fun – difficult to resist the temptation to sing "so ferry cross the Mersey . . . " all the way across which would of course indicate that you were a complete nutter. And it feels good to have that big expanse of water so near to the centre of the city. There are some pretty hideous boxy modern buildings along the waterfront – and although I am quite a fan of modern architecture but they don't seem to be getting it right – in my humble opinion! Liverpool is a nice place to visit and I imagine a nice place to live – I'll have to find an excuse to go again sometime – maybe to check out the night life - hopefully not leaving it another twenty years!