Tour de France - Winners Jersey Cufflinks
These cufflinks are a homage to the world's greatest sporting contest. It represents the four jerseys that can be won - a cufflink for someone in the know.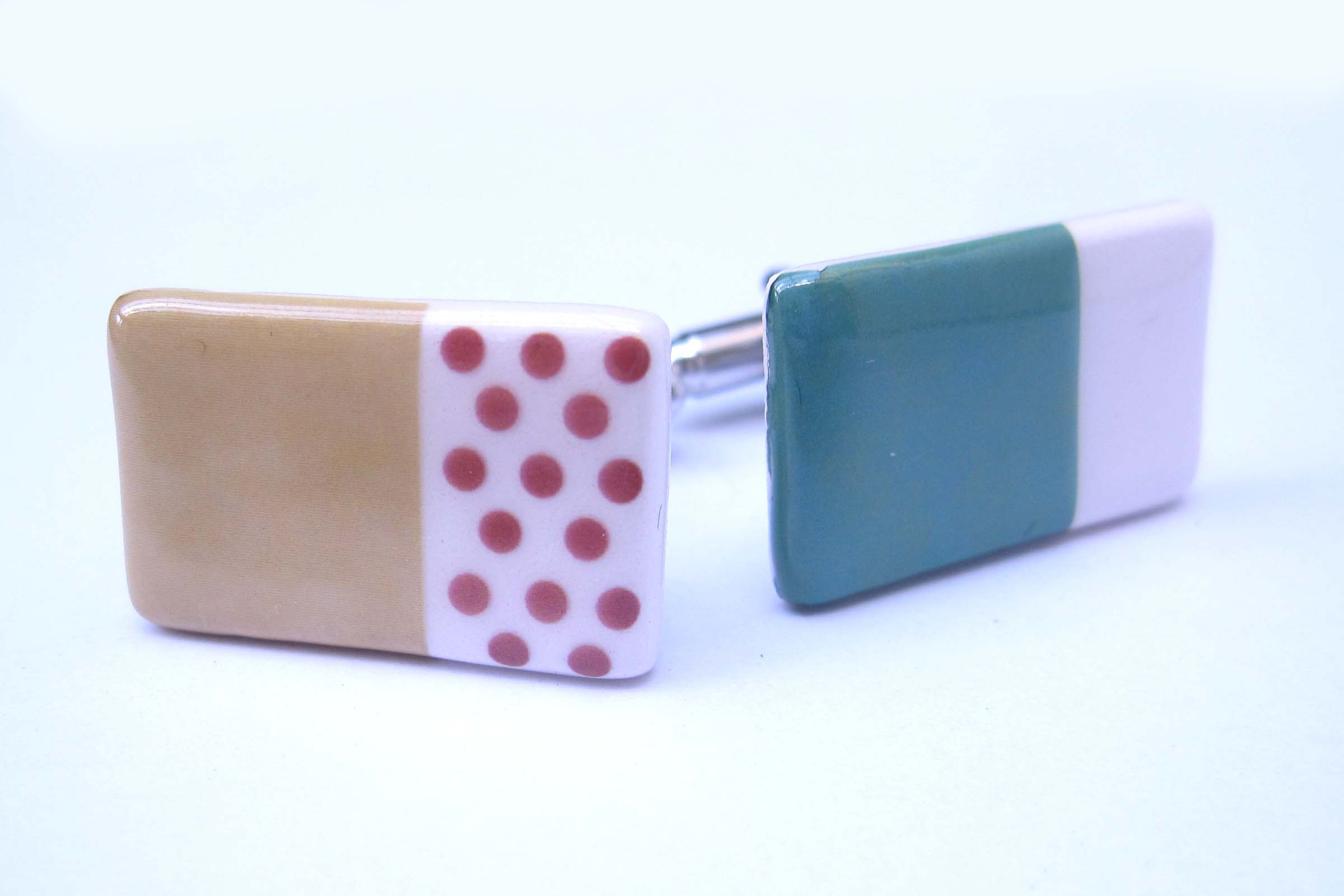 Tour de France Winners Jersey cufflinks
Cufflinks are approximately 1.8cm square. The product is handmade and will match closely but not exactly the image here. It is made of the purest white earthenware clay which is strong yet very light.
The cufflinks come in a beautiful presentation box with Allison's signature printed on the white satin liner inside the lid. The backs are plated with a non-allergenic tin alloy and have Allison's signature stamped into them.
Price: £39.00 (optional gift wrapping available)