Allison Wiffen Ceramics
Miniature works of art.
Iconic Scotland - Edinburgh Scots Monument cufflinks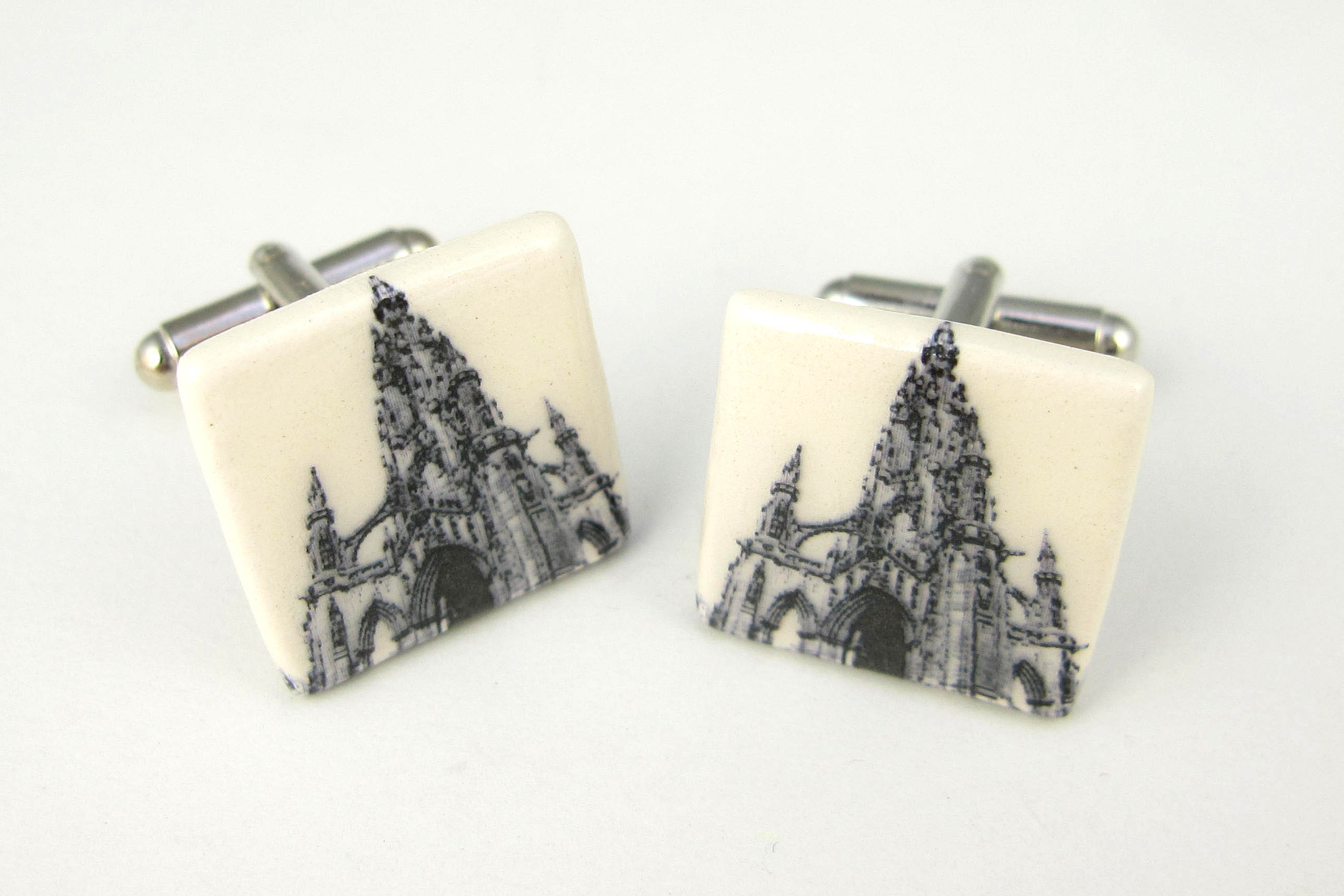 Edinburgh Scots Monument cufflinks
Cufflinks are approximately 1.8cm square. The product is handmade and will match closely but not exactly the image here. It is made of the purest white earthenware clay which is strong yet very light.
The cufflinks come in a beautiful presentation box with Allison's signature printed on the white satin liner inside the lid. The backs are plated with a non-allergenic tin alloy and have Allison's signature stamped into them.
Price: £45.00 (includes UK postage and packing - optional gift wrapping available)